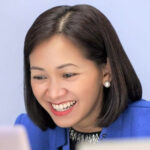 LIEZEL (Managing Director)

☆ 経営学専攻
☆ PICO創業メンバー、日経企業等での勤務経験あり
  フレンドリーな凄腕社長
Hi, I am Liezel, one of the founders of PICO. Running an English school for Japanese students and managing Filipino teachers are one of the best collaborations I 've engaged in. We and our teachers here in PICO are very excited to give you exiting, informative and high quality English classes that will sure help you in achieving your goals.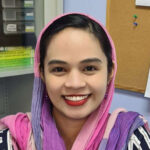 NAHLA (Head Teacher)

☆ 国際関係学専攻
☆ 日本人、韓国人、またフィリピンの高校ではフィリピン人に教授経験あり
☆教授歴 10年
  
Welcome to PICO! I am Nahla, I've been teaching ESL for 9 years and a proud member of this school. You can study with us at your own pace and peace of mind. There is a reason why our school is called "PICO". We offer convenience, comfort and experience. We have the best teachers who are dedicated to make your learning enriching, positive, and fun. I hope to meet you soon!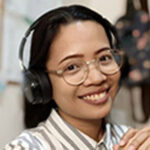 ALICE 

☆ 英語学専攻
☆ 日本人、多国籍の人へ英語を、またフィリピンの大学での教授経験もあり
☆教授歴 11年
Hi! I'm Alice. I have been teaching English for 10 years now focusing on English Communication and international tests such as IELTS and TOEIC. It has always been a joy to teach people from all over the world, helping them reach their goals and getting to know their culture, all throughout our English courses. You can experience this excellent service even at the comfort of your own home. See you soon!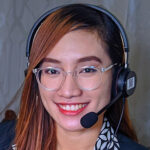 ANA

☆ 英語学専攻
☆ オフライン(実際の学校)での教授経験が豊富、ITも詳しい
☆教授歴 7年
I'm Teacher Ana and I'm one of the licensed professional and experienced teachers here in PICO. PICO offers you quality experiential learning by providing personalized curriculum and practical lessons based on real-life context that will give you a professional advantage. Don't worry; come and enroll in our classes!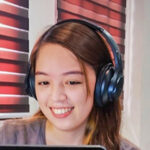 ARA

☆ 英語学専攻
☆ ソフトで話やすい
☆教授歴 5年
Hello, everyone! I am Teacher Ara. One thing I've learnt from my experience is that the best way to learn a language is to put it into practice and have fun while doing so. That's why we are here. We aim to help students achieve their full potential as confident English speakers. So, what are you waiting for? See you!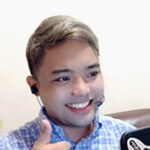 GAIL

☆ ホテル・レストラン経営学専攻
☆日本人への教授のスペシャリスト
☆教授歴 4年
In our company, we have what we call "family". We all know what our long-term goal is—to serve our students well. Whoever you are, whether you're a student, a homebody or a busy businessperson, our study program online will surely work for you. Don't miss this once-in-a-lifetime opportunity of learning a new and useful language. See you!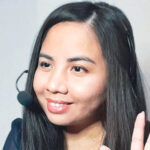 GILDA

☆ 社会学専攻
☆ビジネス、ITの知識経験も豊富, 幅広い知識があり、また話し易い
☆教授歴 6年
Hello! I am Gilda! I always commit to encourage all my students to overcome the anxieties of learning the English language. Let me and PICO's progressive learning help you become a globally competitive person now! See you!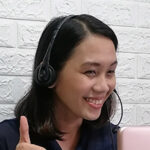 JAC

☆ 英語学専攻
☆アジア人への教授はもちろん、フィリピン人の小学生にも教えていたので子供さんからも人気
☆教授歴 5年
Hello, I'm teacher Jac! I have been teaching English for more than five years now. Just like you, English is my second language and learning it was also a strenuous process for me. But it doesn't always have to be that difficult! We will walk you through it. Together, we will celebrate your little achievements, overcome your struggles, and build your confidence. Come and join us!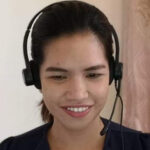 JEN

☆ 教育学専攻
☆アジア人へのレッスン経験が豊富。特に英語苦手意識をもつ生徒さんの心をつかむのが上手
☆教授歴 5年
My name is Teacher Jen. I have extensive experience and knowledge in ESL instruction. With my experiences in teaching, I can understand the difficulties that most learners are facing so I would love to share my enthusiasm with you, to help you develop your abilities. I honestly believe that learning should be an exciting and enjoyable process. We are looking forward to studying with you.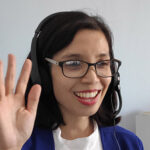 KAY

☆ ヨーロッパ言語額専攻
☆教えるスキルと共に、メンタルのアプローチもパーフェクト
☆教授歴 10年
Do you want to improve your English skills but don't know where to start? I balance learning and fun to take off the pressure from mastering the English language. We design one-on-one classes based not only on your needs but also your interests. Discover how English is more than a communication tool for exchanging information— it's also your friend in building personal and business relationships.